The Ford GT is a supercar that has captured the attention of car enthusiasts around the world. In 2018, this car was used to support charity.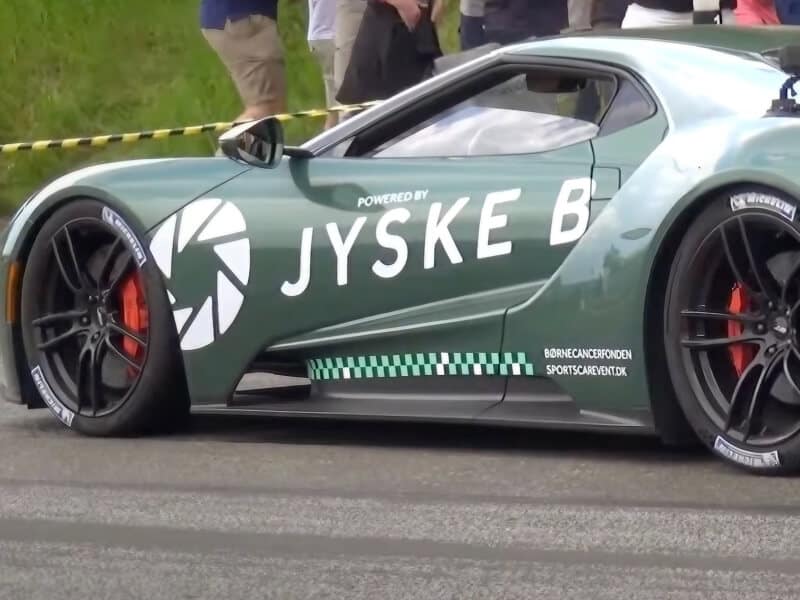 Sportscar Event at FDM Sjællandsringen
In 2018, a Ford GT was presented at the Sportscar Event at FDM Sjællandsringen. But it wasn't just any event. This Ford GT, with its impressive 647 horsepower and 3.5L EcoBoost V6 engine, was used to provide co-driver experiences for visitors. And who was behind the wheel? None other than Jason Watt, a legend in motorsport.
Jason Watt is known for his passion for cars and racing. But at this event, he showed a different side of himself. He was one of the lucky 1000 people who got to buy a Ford GT. But instead of just showing it off, he decided to use it for a good cause. By giving co-driver rides in his brand new Ford GT, visitors could purchase an experience of a lifetime while supporting charity.
The Sportscar Event is not just an event for car enthusiasts. It's an event with a heart. Here you could buy a co-driver experience in your dream supercar and support charity. It's a unique opportunity to combine the passion for cars with the desire to make a difference.
Events like the Sportscar Event show that cars can be more than just transportation. They can be instruments of change, sources of joy and means to help those in need. With personalities like Jason Watt in the driver's seat, it's clear that there's much more to the automotive world than just speed and design.
Read more about Sportscar Event and how you can support the charity.